A private estate nestled in a landscaped park, Kabana enjoys a privileged location facing the ocean.
Stay in one of the six rooms of our intimate boutique hotel or on the heights of the garden in our private villa.
With family or friends, by the pool or on your kiteboard, take a breath, admire the ocean and relax.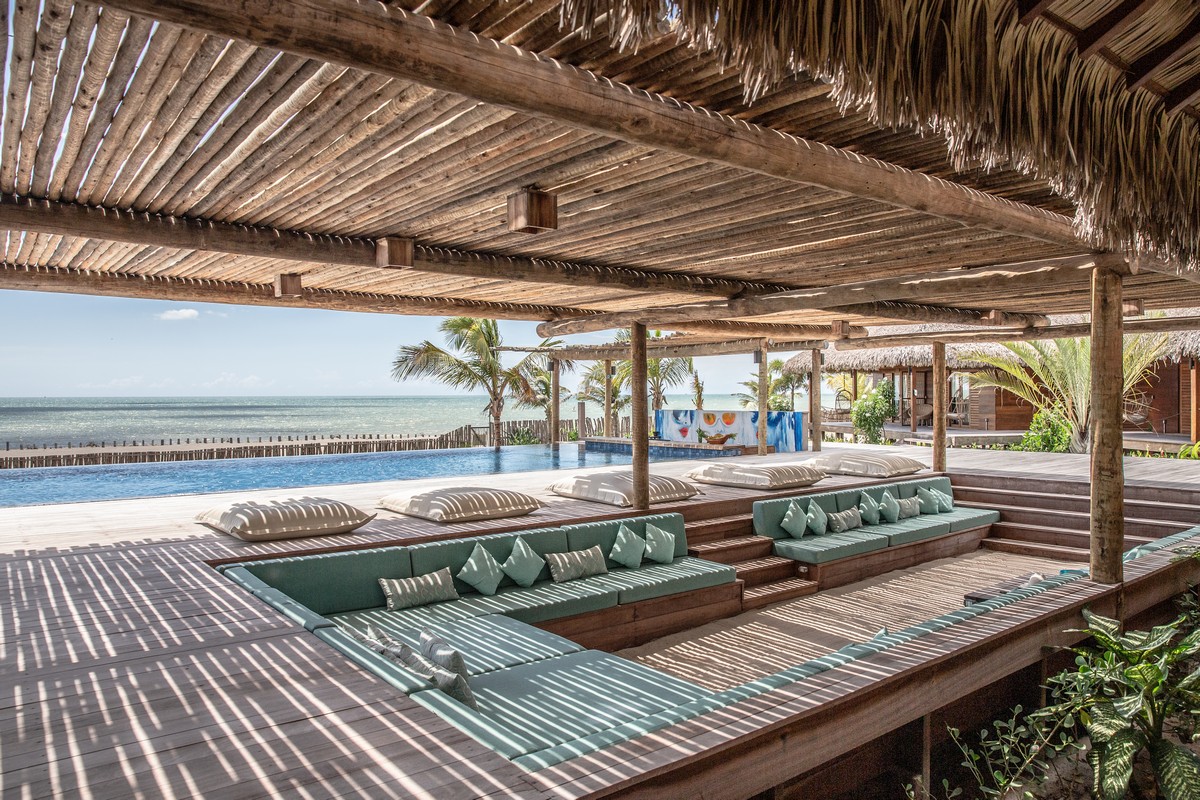 An exclusive destination
Discover Brazilian hospitality
As soon as you arrive, you will be surprised by the rhythm of Kabana. Time passes in a different way in front of the ocean, between softness of life, refinement, simplicity and conviviality. Even before your arrival, our concierge and his team will take care of you to prepare your stay and make you live dream moments.
Kabana Hotel
An exceptional vacation/stay
With its traditional architecture of wood and straw, Kabana is in the purest tradition of the Brazilian Nordeste. On the terraces, by the pool or in the lobby, you will enjoy generous and comfortable living spaces with your loved ones.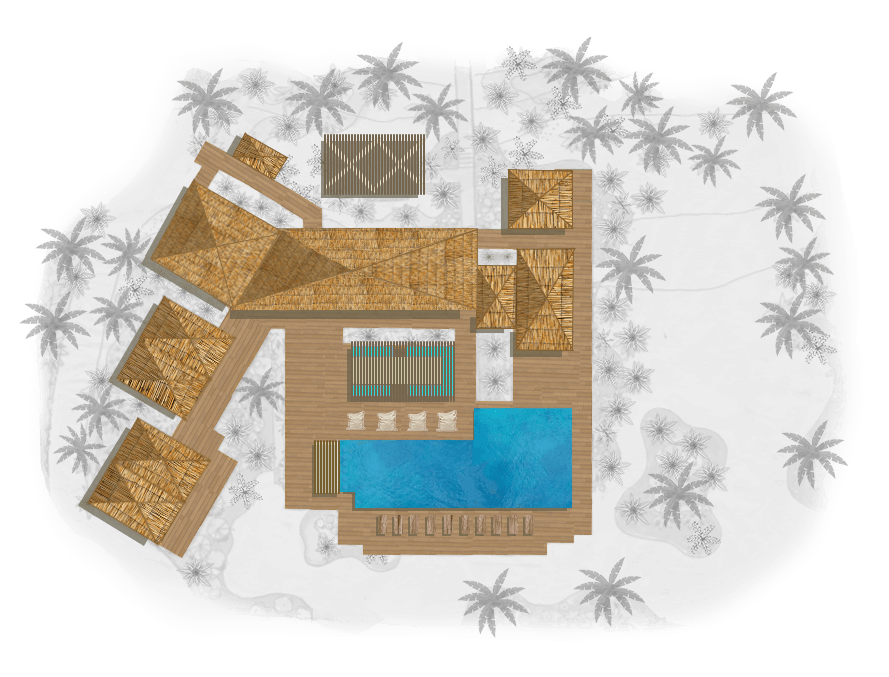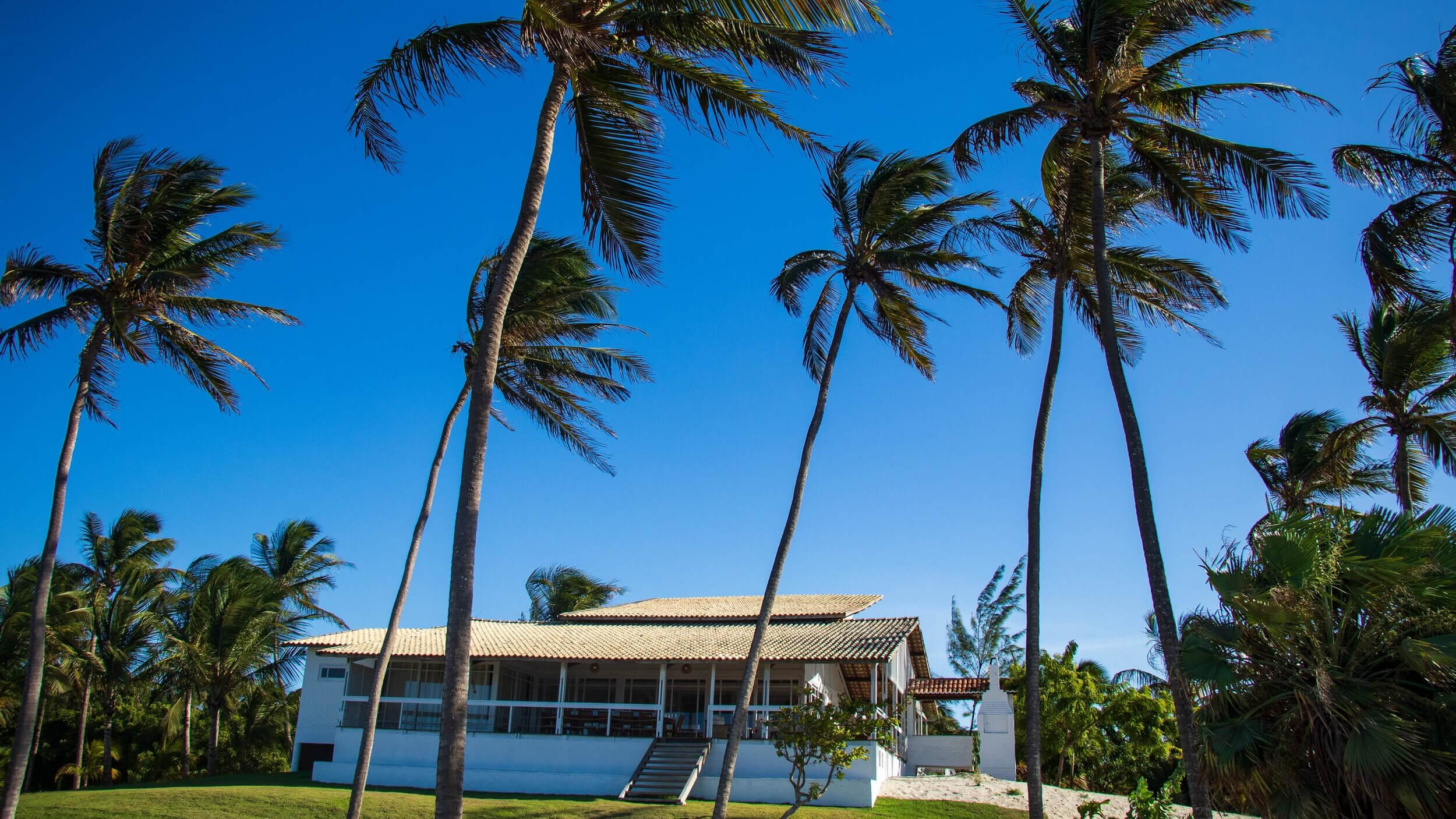 Villa Kabana
A private villa for a unique experience
Nestled on the heights of the estate, Villa Kabana offers a breathtaking view of the ocean. You will be seduced by its white wood architecture, its timeless elegance and its friendly spaces. Here everything is calm and serenity.
The protection of the magnificent site of Preá is our priority. That's why, in order to offer you a high standard stay and services while respecting the privileged environment of Kabana, the hotel and the villa are built on a traditional structure of stilts ensuring a natural air conditioning.
Throughout the estate, the water is also heated by solar panels and organically sanitized.
Our living and relaxation areas
Dive into the heart of the KABANA universe
After a great day of kite surfing, take advantage of the terraces and open lounges to relax.
Contemplate the horizon in your hammock or lie back on a couch to dream about the ocean.
Dive into the pool, sit at the pool bar and let our mixologist prepare your favorite cocktail to enjoy with your feet in the water.
Taste the delicious tapas created by our Chef from local products from short circuits.
Our experiences
Experience new sensations
Our concierge is at your disposal to answer your questions and to make your stay an unforgettable and tailor-made experience.
Romantic dinners, kite surfing lessons, buggy rentals, excursions or activities for your children, let us know what you want.
We will take care of everything.